The SoundBox collection
Housed at UBC Okanagan and loved by the Audio Media Poetry (AMP) Lab.
The SoundBox collection contains literary audio that represents important UBC and Canadian cultural heritage. In particular, the poetics conversations recorded between the 1960s and late 1980s reveal much about the gendered division of labour in artistic communities, the custodianship of community history, and the practices of dialogue and critique that subtend the production of literature at UBC, in Vancouver, and in the wider arts community in Canada and the U.S. Other literary audio genres in the collection include the poetry reading, interview, literary lecture, speech, and recital.
UBC Okanagan is a member of the SpokenWeb partnership. SpokenWeb is a SSHRC-funded partnership grant. All material that appears on this website is used for the purposes of academic research and critical study.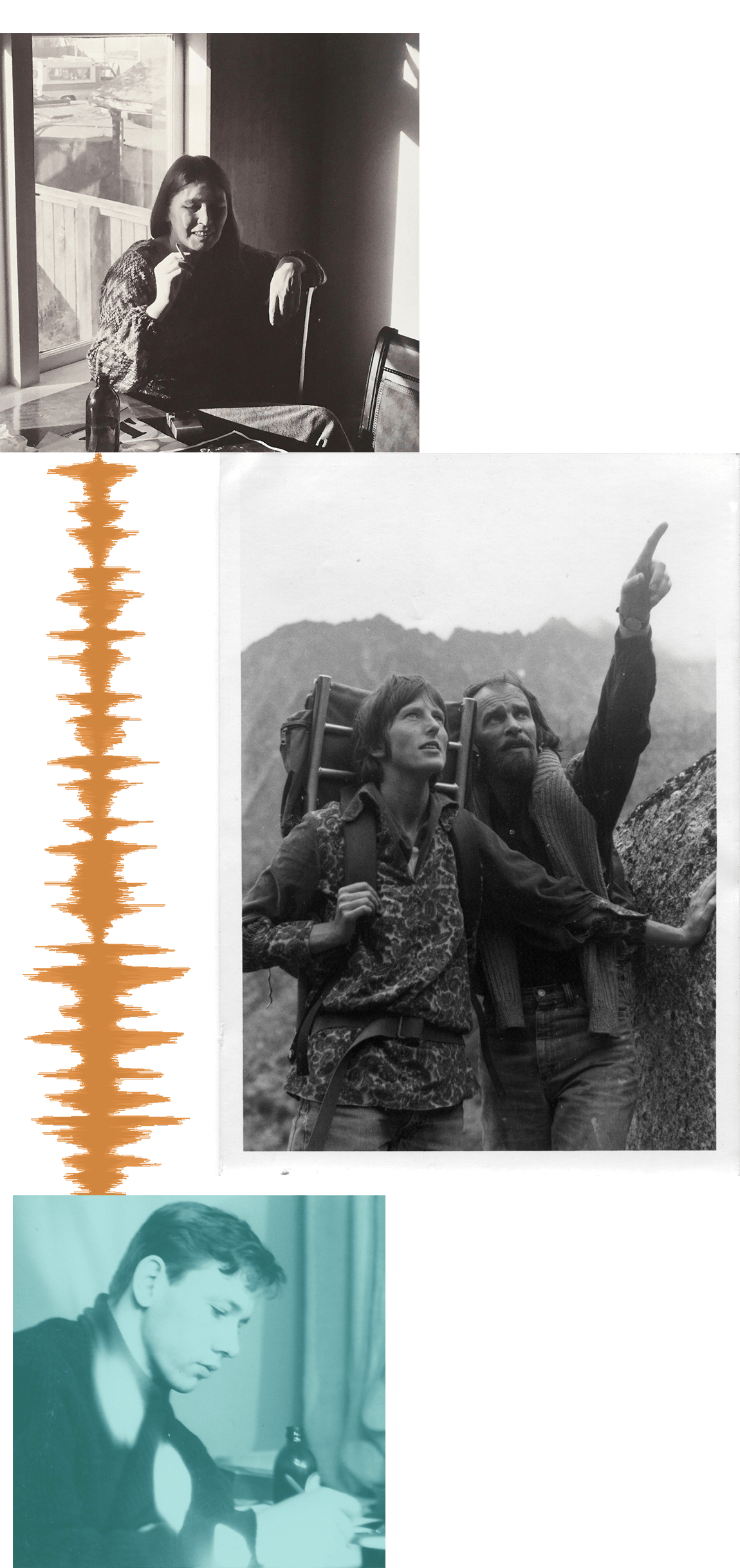 The SoundBox collection is digitized, archived, and remediated on the traditional and unceded territory of the Syilx Okanagan Nation. The collection encompasses the thoughts and work of voices recorded across so-called British Columbia and so-called Canada, including on the traditional and unceded territories of the Syilx Okanagan Nation, Secwépemc, Tiohtià:ke (Montreal), xʷməθkʷəy̓əm (Musqueam), Sḵwx̱wú7mesh (Squamish), and səlilwətaɬ (Tsleil-Waututh) peoples.
Featured Speakers
The SoundBox collection is in the process of being digitized and added to Swallow, a metadata ingest system a part of the SpokenWeb network. Below, are highlighted speakers featured within the SoundBox collection. A complete list of speakers contained within the collection can be found under 'Explore Collection.'
Gladys Hindmarch was born in 1940 in Ladysmith, B.C. The author of four books, including Wanting Everything: The Collected Works of Gladys Hindmarch (2020), Hindmarch was a core member of the TISH community in its first phase (1961-63) and an editor in its second phase. Her experimental feminist prose emerges from a proprioceptive tradition. Hindmarch lives in Vancouver.
bill bissett (1939-) was born in Halifax, Nova Scotia. bissett is a sound, visual, and performance poet, well known for his unique orthography and performance of his sound poetry. bissett's performances often incorporate sound effects, chanting, dancing, and sometimes playing a maraca. The themes of bissett's poetry encompasses a wide range that is explored through the use of humour, sentimentality, and political commentary. bissett's most recent poetry book, breth, combines both new and selected poems.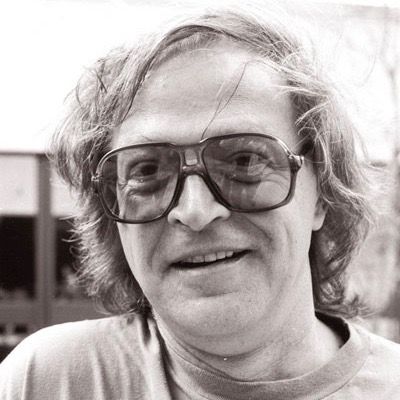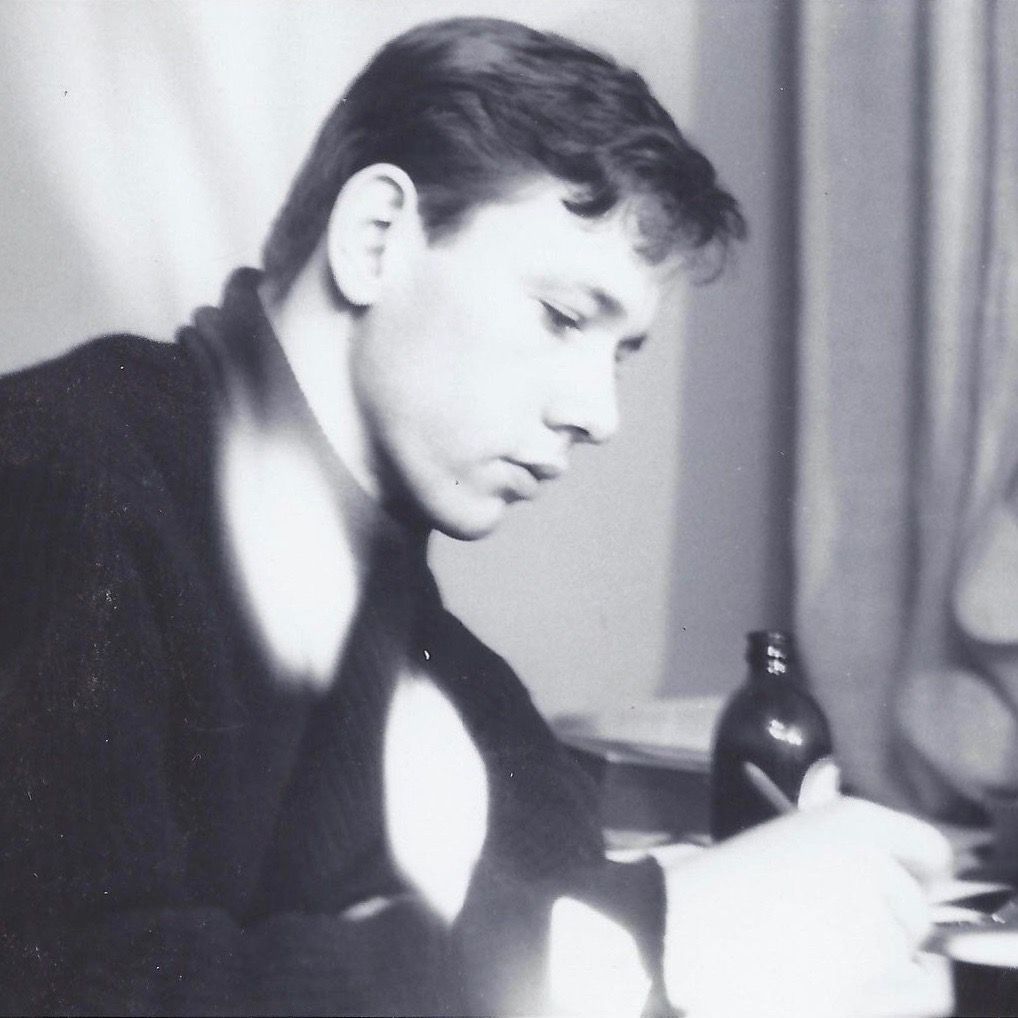 Robert Hogg (1942-2022) was born in Edmonton, AB, and grew up in Cariboo and Fraser Valley, BC. Hogg graduated from UBC with a BA in English and Creative Writing. During his time at UBC, Hogg became affiliated as a poet and co-editor a part of TISH. In 1964, Hogg hitchhiked to Toronto and visited Buffalo NY, where Charles Olson had been teaching at the time. At SUNY at Buffalo, he completed a Ph.D. on the works of Charles Olson. Shortly after, Hogg taught American and Canadian poetry at Carleton University for the following thirty-eight years and kept a farm near Ottawa.
George Bowering (1935-) was born in Penticton, B.C. and grew up in Oliver. At UBC, Bowering was one of the founding editors of TISH. Bowering is a prolific poet, novelist, essayist, and critic, who has written over 80 books and 35 chapbooks to date. Some of his honours include the Governor General's Award in both poetry (1969) and fiction (1980), and the Order of Canada (2002). Bowering lives in Vancouver.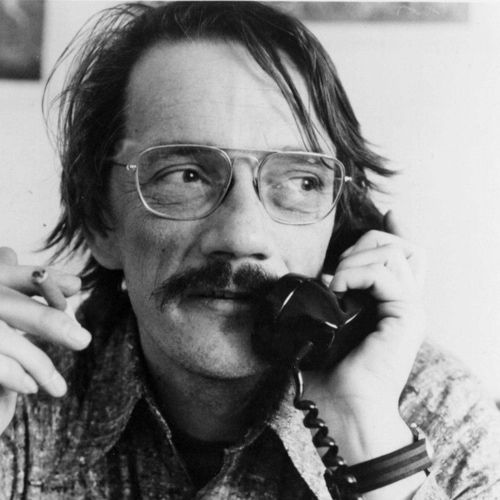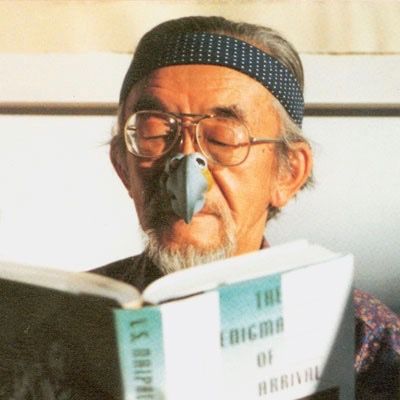 Roy Kenzie Kiyooka (1926-1994) was a painter, writer, photographer, and educator born in Moose Jaw, Saskatchewan. He participated in the Emma Lake Workshops (1957-1960) with Barnett Newman, Clement Greenberg, and Will Barnett before moving to Vancouver in 1959, where he had an important impact on the arts scene. From 1971-72 he taught at the Nova Scotia College of Art & Design, from 1965-70 at Sir George Williams (now Concordia) University, and finally at The University of British Columbia. His poetry collections include Kyoto Airs (1964), Nevertheless These Eyes (1967), StoneDGloves (1970), Transcanada Letters (1975), The Fontainbleau Dream Machine (1977), and The Pear Tree Pomes (1987). Kiyooka was awarded the Order of Canada in 1978.
Warren Tallman
Warren Tallman (1921-1994) was born in Seattle, WA. From 1954 until his retirement in 1987, he worked in the Department of English at UBC (Vancouver) were he taught modern American poetry and mentored many emerging writers. He is the author of In the Midst (1992) and co-editor with Donald Allen of The Poetics of the New American Poetry (1973).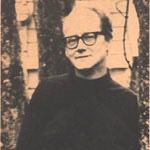 SoundBox Signals
SoundBox Signals is a podcast that brings literary archival recordings to life through a combination of curated close listening and conversation.
Hosted and co-produced by Karis Shearer, each episode features a conversation with a curator and two special guests. Together they'll listen, talk, and consider how a selected recording signifies in the contemporary moment and ask what listening allows us to know about cultural history. Full-length versions of these archival recordings are available here on our website, linked below: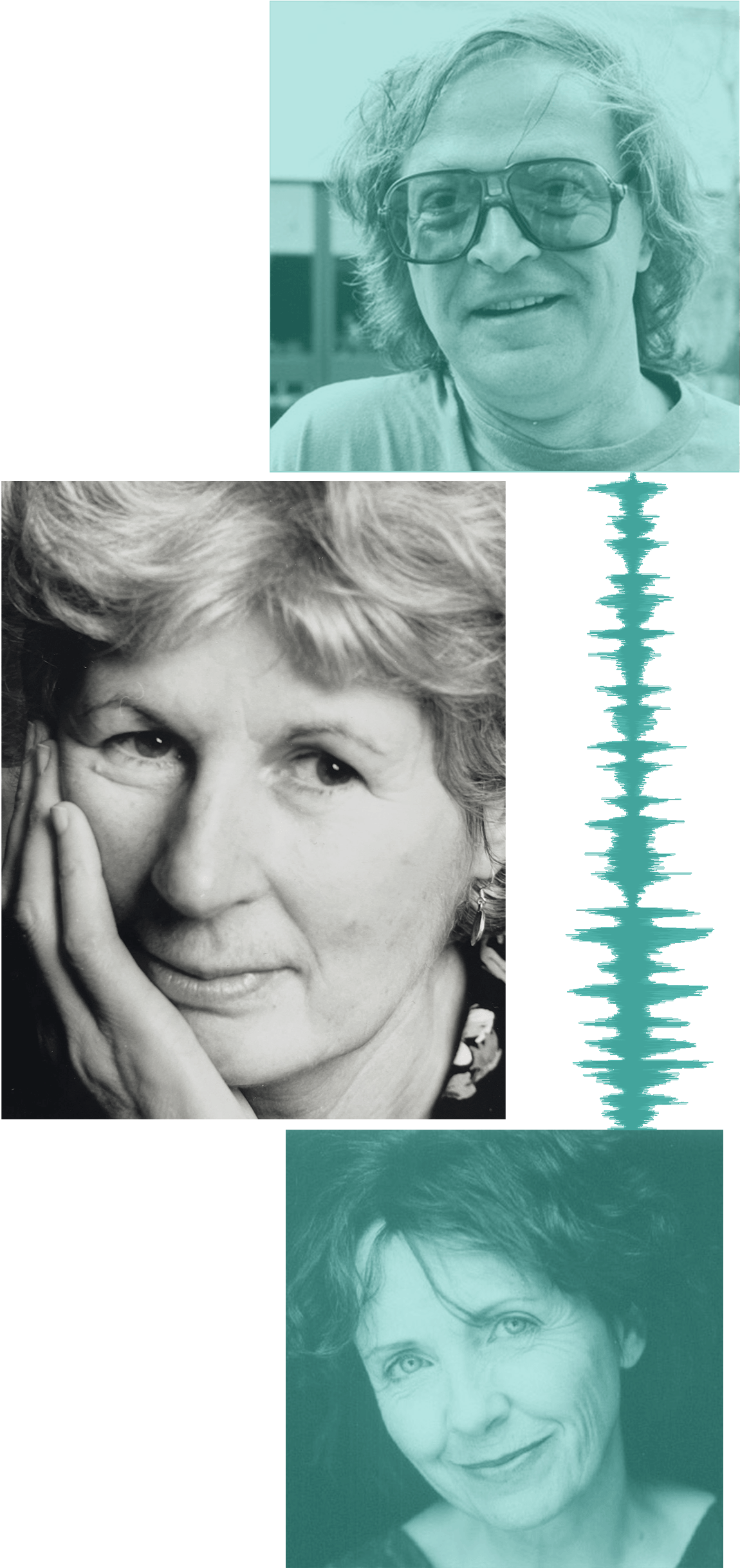 Episode 1: Is That Me?

Host Karis Shearer, curator Mathieu Aubin and guests do a "close listening" of a recording of bill bissett's previously unpublished poem from circa 1966. "Is that Me?" features guests Mathieu Aubin, Lauren St. Clair, and Nour Sallam. This episode was co-produced by Karis Shearer and Nour Sallam.